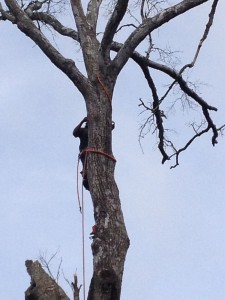 It's vitally important to do tree pruning to remove hazardous dead limbs. These dead limbs can cause property damage and injure people who are under them when they fall. Tree pruning promotes the health of the tree as well as controlling shade and adding to the aesthetic value of the property.
Tree Pruning increases the strength of the tree by eliminating weak and dead branches. This tree pruning will improve the curb appeal of your home, as well as increase safety for you family and friends below. Tree pruning also will reduce mold and mildew on roofs and sidings of buildings. Damage to houses from rubbing branches will be eliminated.
One of the most common problems for homeowners is squirrels, mice, and other pests. They find their way through holes caused by rubbing branches on the outside of the house. By pruning your trees, you can prevent these critters from inhabiting your home and same you money in damage to insulation and wires.
Tree pruning is vital for the health and well being of your trees and your home. H and H Tree Service in Conroe, Texas has the most experienced and skilled professionals. Our knowledge of tree pruning is far more extensive than any other tree service provider in Conroe.